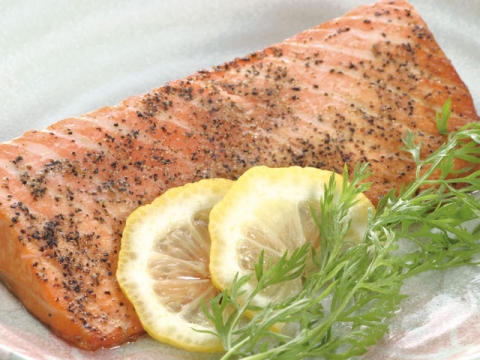 家にあるお米と日本茶で自家製スモークドサーモンができる!

Ingredients:
Salmon (as appropriate)
1 cup rice
1 cup salt
1 cup Japanese tea
Some salt and pepper
Cooking Directions:
[1]Marinate salmon overnight to a saltiness of your liking. You can also make tasty smoked salmon with light salt.
[2]Mix salt and one cup each of rice and Japanese tea, in a deep pot with a lid.
[3]Using a cooking grille, etc., place salmon in the pot over the mixture by making sure the fish doesn't touch the mixture.
[4]Heat the pot and when smoke starts to come out, put on the lid and wait for 20 minutes over low heat.
材料:
サーモン…お好みの量
米…1カップ
塩…1カップ
日本茶…1カップ
塩、こしょう…少々(好みで)
作り方:
1.サーモンは好みの味に一晩マリネする。薄塩そのままでも十分美味しい。
2.深めの蓋付き鍋に塩、米、日本茶をブレンドして入れる。
3.網などを使い、2に触れないようにサーモンを上にのせる。
4.加熱して煙が出たら、蓋をして弱火で20分。出来上がり!