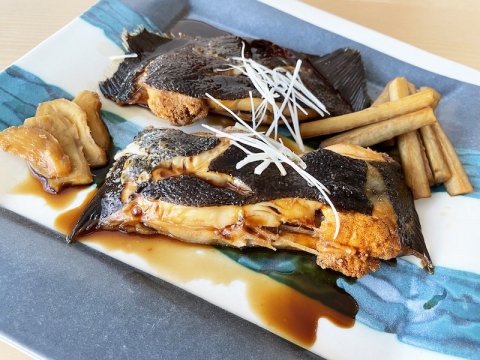 How to make Simmered Dusky Sole (Karei no Nitsuke)
Ingredients (serves 2)
1 pack Karei
6 inch Burdock Root
1 piece of Ginger
1 Nijiya Hidaka Dashi Kombu (Dried kelp for soup stock)
3 Tbsp Soy sauce
3 Tbsp Mirin
1 Tbsp Sake
50 cc Water
↓ For the Directions & 日本語レシピ

Directions
1. Rinse Karei and make shallow cuts in an X-shape. Scrape the Burdock skin off with the back of knife and cut it 2 inch length each then cut it into quarters lengthwise. Slice ginger.
2. In a pan, put all seasoning ingredients, burdock root and ginger, and bring to a boil with high heat. Put Karei with the skin side up and place a drop lid or a parchment paper or an aluminum foil cut into the size of inner pan. Also cover it with a lid and simmer on low heat for 8 minutes.
3. Remove the lid. Occasionally use a spoon and scoop the broth over the entire fish for glazing and simmer for 1 – 2 minutes.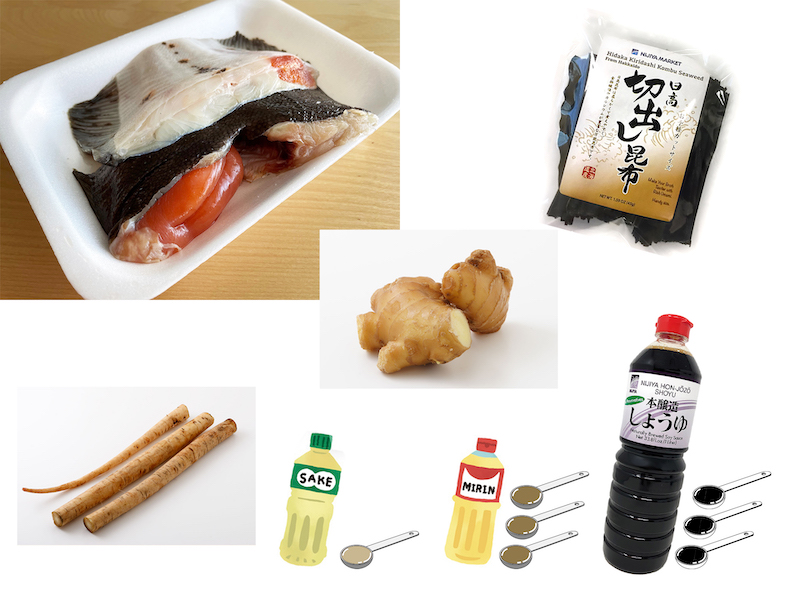 For more photos of directions, please visit our Instagram.
➡️ @nijiya__market
浅羽カレイとごぼうの煮付け
材料(2人分)
浅羽カレイ…1パック
ごぼう…15cm分
しょうが…1片
〔調味料〕
ニジヤ 日高切出し昆布…1枚
醤油…大さじ3
みりん…大さじ3
酒…大さじ1
水…50cc
作り方
1:浅羽カレイは洗って十字に切り目を入れる。ごぼうは長さ5cmに切ってから縦に4当分する。しょうがは5mm幅に切る。
2:フライパンに〔調味料〕の材料とごぼう、しょうがを入れて強火で一煮立ちさせ、浅羽カレイを入れて落し蓋をし、さらにフタをして弱火で8分煮る。
3:フタを外して浅羽カレイにスプーンで煮汁をかけながら1、2分加熱し照りを出したら出来上がり。お好みで白髪ねぎをトッピングして。
料理工程の写真はインスタをご覧ください。